PERSADA INTERNATIONAL CONVENTION CENTRE, 10 January 2020 – CONGRATULATIONS! Biofresh Cleaning Sdn Bhd, the biggest premium cleaning in Johor, has clinched the "Anugerah Sederhana Pembuatan Award" at Anugerah Keeshana Johor 2020 (AKJ2020). Biofresh Cleaning was awarded for their outstanding performance in performing their service.

Anugerah Keusahawanan Johor 2020 (AKJ2020) at Persada International Convention Center was completed by YAB Menteri Besar of Johor, Dato' Haji Hasni bin Mohammad.
AKJ 2020 is a recognition to the hard work, effort and perseverance of entrepreneurs through 9 categories competed as well as 2 special categories namely Ikon Ushawan and Anugerah Menteri Besar Johor which involved 183 entries from all over Johor.
Since 2013, Biofresh Cleaning has been providing landscape, janitorial and maintenance services to homes, offices, and commercial buildings. This company currently has 3 branches located in Johor, Negeri Sembilan and Wilayah Persekutuan. With total workers that are more than 200 peoples and complete machinery and equipment, this company will continue to grow in the near future.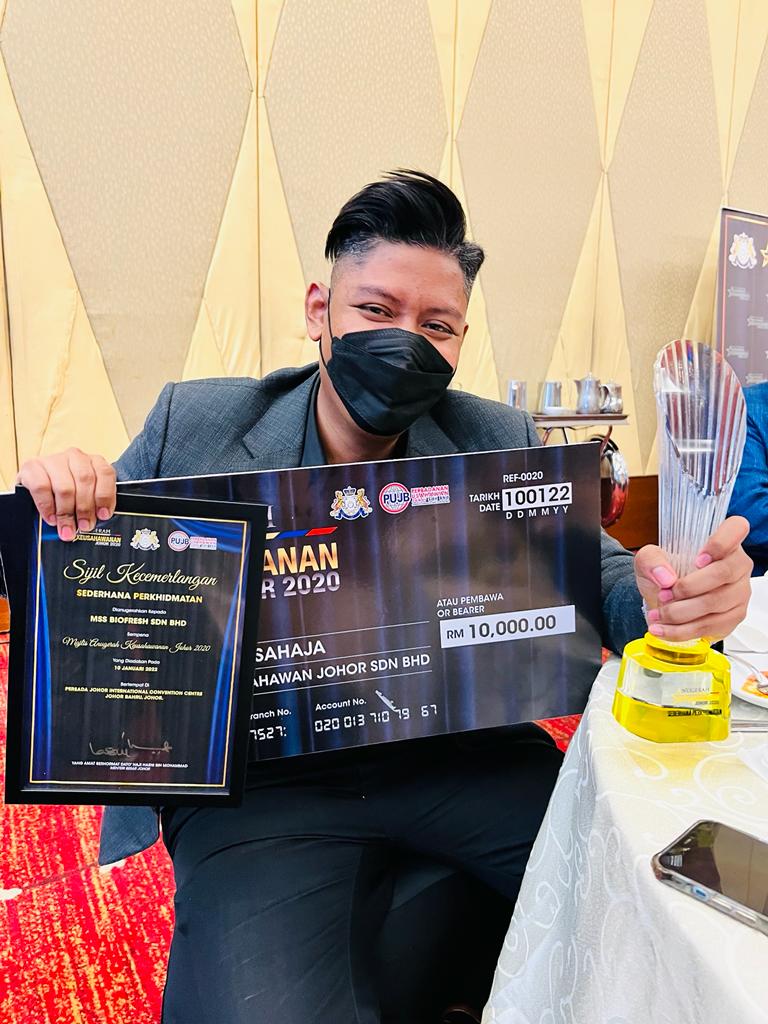 This year, after being hit by pandemic, Biofresh Cleaning Sdn Bhd is back on the track and strive to gain more in 2022.